Hitchcock House | The Deerfield Academy Campus Store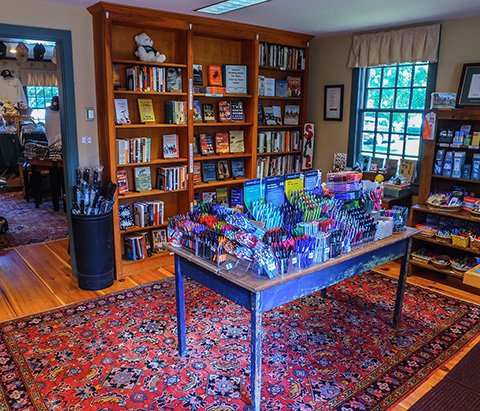 CAMPUS STORES FALL SCHEDULE
Hitchcock House is open 8AM-5:30PM M-F, 10:30AM-3PM Sat
The Athletic Store is open 3-5:30PM M,T,TH,F, 12-5:30pm W and 10:30AM-5:30pm Sat.
Both stores are closed on Sunday.
The Deerfield Academy®Online Store
The 2022-23 school year is off to a great start! Students, as well as faculty and staff are settling into a regular routine and athletic contests are in full gear! The weather is still summer-like and the campus is beautiful. If you're in the neighborhood for a game or a visit, stop by Hitchcock House or the Athletic Store. We'd love to see you!
Of course, if you can't make it to the valley to add to your collection of Green and White, have a look through the online store and let us send a little your way. We wish you all continued good health and hope to see you soon!