Hitchcock House | The Deerfield Academy Campus Store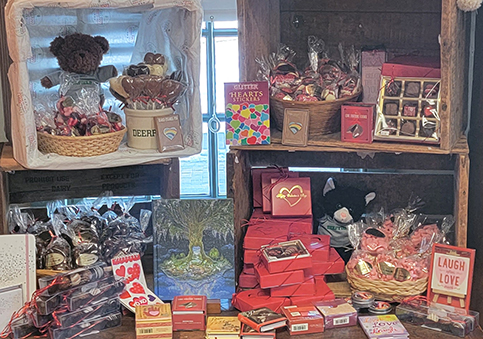 CAMPUS STORES SCHEDULE
Hitchcock House is open 8am-5pm Monday-Wednesday, Thursday 8am-4pm and Closed Fri-Sun. Monday Noon-4pm. The Athletic Store is open 3-5:30 Mon & Tue, Noon-5:30 on Wed and Closed Thu-Mon. Regular hours resume on Tuesday

The Deerfield Academy®Online Store
With the start of February, we have Long Winter Weekend arriving this week. Students head out Thursday afternoon until classes resume on Tuesday, February 6. Valentine's Day is just around the corner and we'll be helping our parents send a little love to their student. Check out the link to our Valentine's Day section to find Richardson's chocolate, gifts and cards to let your students know you are thinking of them.
If you're in the neighborhood, stop by Hitchcock House or the Athletic Store. We'd love to see you! Of course, if you can't make it to the valley to add to your collection of Green and White, have a look through the online store and let us send a little your way. There's so much new merchandise to see, with more arriving every day!
Wishing you continued good health and we hope to see you soon!