Hitchcock House | The Deerfield Academy Campus Store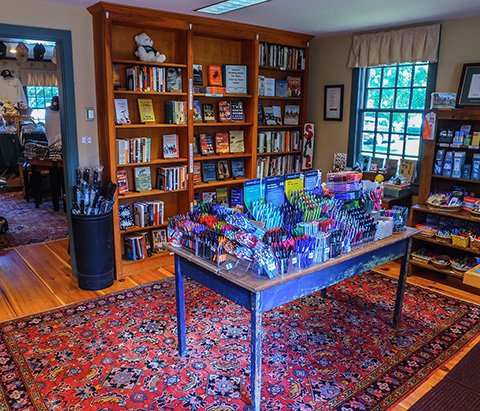 The Deerfield Academy®Online Store

Fall weather hit the valley with a punch this week, along with our first ever campus Fall Festival. Blankets, jackets, hats and mittens are prized possessions right now! Everyone is back in the swing of it now and with fall temps and color arriving, it's a favorite time of year.
Hitchcock House and the Athletic Store have reopened to all for retail sales on campus Monday-Saturday. We look forward to having visitors return for Fall Family Weekend October 22-25, and later on November 13 when we host the traditional athletic rivalry, Choate Day!
While we hope to see you in the Valley soon, if you can't make it to campus for your green and white, let us send some your way. Check out our large selection of Deerfield merchandise online.
Stay Healthy Deerfield!