Hitchcock House | The Deerfield Academy Campus Store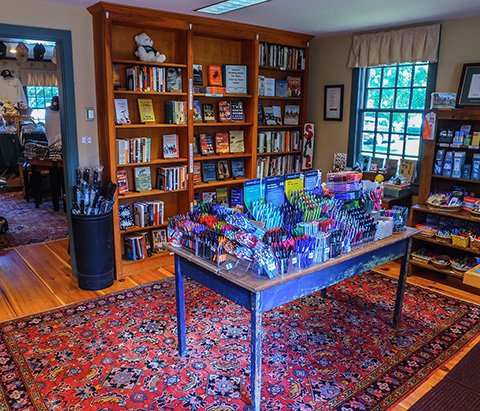 CAMPUS STORES SUMMER SCHEDULE
Hitchcock House is open 9am-3pm Weekdays.
The Athletic Store is CLOSED until school resumes in late August.
The Deerfield Academy®Online Store
Hello August! As the dog days of summer are in full swing, we're starting to see the finish line. Summer camps are done and we're getting the finishing touches in place for the start of school in just a few short weeks. We're offering pre-ordering with deliveries to student dorm rooms for the start of the year. Place your order soon to be sure we have what you need. Orders placed by 8/24 will be in dorms upon arrival. Desk chairs must be ordered by 8/15 to be delivered to dorms. Still in need of summer reading books? We can help! Call or order online to reserve yours. We're open reduced hours this month, but please stop in if you're in the neighborhood. We'd love to see you!
Of course, if you can't make it to the valley to add to your collection of Green and White, have a look through the online store and let us send a little your way. We wish you all continued good health and hope to see you soon!