Hitchcock House | The Deerfield Academy Campus Store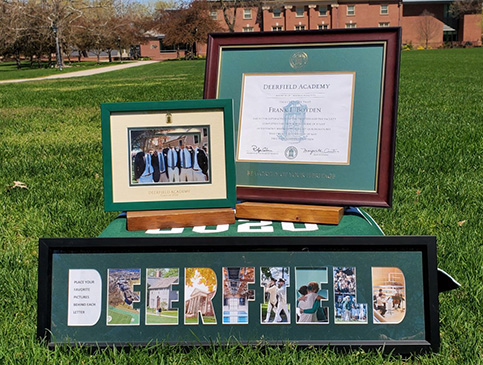 The Deerfield Academy®Online Store
It's time to celebrate the Great Class of 2020! It's been a challenging Senior Spring, but a new and exciting future is on the horizon for our Grads! We wish them all the best as they pursue their next adventures. To celebrate, we've put select Graduation Merchandise on sale through the end of May.
We're also marking Asian and Pacific Islander American Heritage Month with a book sale. Check out the selections available for a timely and interesting read...and at sale prices!
With the rest of Spring Term taking place remotely, Hitchcock House and the Athletic Store are now closed on campus through at least May 21. In addition, our Reunion gathering for classes ending in 0 and 5 has been postponed. Back to back weekend gatherings will take place for our 0s & 5s, as well as our 1s & 6s in June of 2021. As disappointing as this is, we know it's the right thing to do for the health and safety of the Deerfield family.
Although the retail stores are closed, we've added a few new categories to the online store. School Supplies and Richardson's Candy may be of interest to our students as they work from home. The school supplies listed, and other supplies and resources that you may need will ship with no additional shipping charges. If we can be of assistance, please be in touch.
While we continue to work remotely, we are still shipping orders as we are able. Our shipping time frame may be a little longer than usual right now and we'll let you know about any concerns as they arise. Since you can't make it to the valley to add to your collection of Green and White, have a look through the online store and we'll gladly send a little your way. We wish you all continued good health and hope to see you in the not too distant future.